Just 3 hour ago, CamMob team has presented about Mobile Market and Technology at ITC (Institut du Technologie du Cambodge – Sala Techno). There are around 100 students (4th and 5th year in engineer, and 3rd year in technician) who are studying in Department GIC (Génie Informatique et Communication).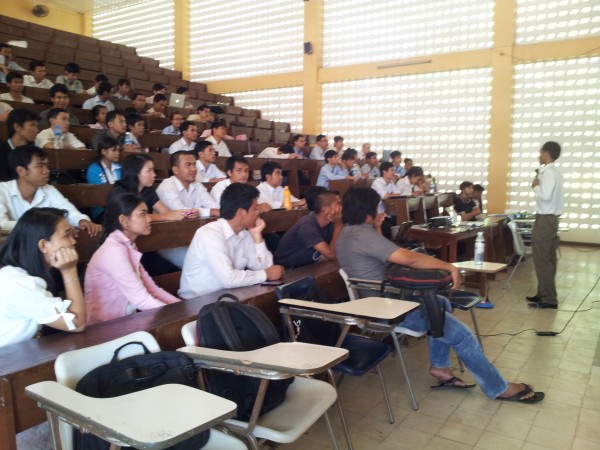 There were 2 hours of the presentation and we had 4 topics to talk about:
Smartphone and Mobile Market by Mr. Sophally YI
iOS Development by Mr. Sophea SOK and Mr. Viphou Bandith SAM
Responsive Web Design by Mr. Kannika KONG and Miss. Sokuntheary PHAN
Android Development by Mr. Ket KEO and Mr. Hieng MAO
It's the second time that CamMob team has done the presentation about Mobile Techology and Mobile Market at ITC with students in GIC department. We recognized that this year there were many students who joined the presentation compare to the last year.
We'll do that in other university this year for Informatics Students. So, join us if you're interesting in any topic above or you can request us to present about any topic that you think that it's good/useful for every students.