---
Client: Cambodia Airports
Description:
This app will make travelling through Cambodia Airports a joyful experience. From flight times, real-time updates and even shopping and practical information – it's all at your fingertips.
---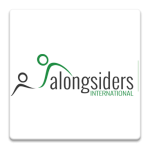 Client: Alongsiders
Description:
This application is used to manage and optimize performance of Survey of Mentor and LBS (Little Brother Sister).
The main functionality of this app are:
Manage the church in a province of a country.
Collect the contact information and relative of LBS and Mentor.
Ask the series of questions depend on the reality of LBS and Mentor.
Synchronize all those information to the Cloud Server if the Internet connection is available.
---
Client: Koh Santepheap Daily
Description:
The application will give you Cambodia's latest top stories, business news, sport news and plenty of useful information such as services, tourism and cultural news in Khmer language. You can also listen to live Radio of Kohsantepheap directly from this application. Moreover, all these information can be easily shared among your friends via Twitter, Facebook and e-mail within the application itself. All latest articles are loaded and stored locally in the device so users can read news in offline mode without Internet connection.
---
Client: Barcamp Phnom Penh
Description:
BarCamp Cambodia App lets you access updated topics and schedule of current BarCamp event happen in Cambodia. You can use this application to:
1- View event schedule
2- Find session topics and speaker
3- Find room location on the map
4- Find venue location
5- Check who's coming
6- Get latest news from our facebook page's stream
7- Share topics and session schedule with your friends on social networking site.
---
Client: Leng Pleng
Description:
The Leng Pleng gig guide is the best way to hook into Cambodia's most worthwhile and coolest live music and DJ scene. The Leng Pleng app augments the publication's web site and weekly email to bring you an easy-to-use, mobile interface with info on performers, venues, and gigs. It also includes the famous weekly wrap of the local scene. In addition to the worthwhile info presented throughout the Leng Pleng publication, the app also offers services that are only available through mobile apps – such as links to maps, venue up-coming gigs and contact details, performer up-coming gigs, customizable searches, as well as user-notifications for any last-minute updates to the most important gigs.
---
Client: Mobile Phone Magazine
Description: The applications for Mobile Phone Magazine on iPhone and Android phone will allow the readers to enjoy the reading on the go with the possibility to read off-line without Internet connection. This applications will also provide the information on mobile phone market place in Cambodia.
---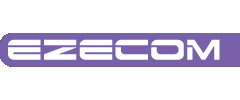 Client: EZECOM
Description: Multimedia applications for audio and video streaming on iPhone and iPad.
---